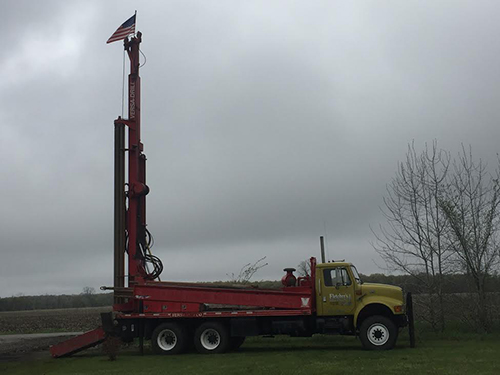 A faulty well pump or one that hasn't been properly maintained is a pump that's sure to fail sooner or later. To avoid a pump failure and ensure your home or business is getting the most efficient performance for your well pump service, it's important to trust the professionals at Fletcher's Well Drilling LLC for well pump service in Knox, Plymouth, Bass Station, and La Crosse, IN.
More than just being able to offer you a comprehensive range of well pump repairs and maintenance options to get your booster pump systems back into top working order, we're also familiar with any and all makes and models of pump to ensure you're getting superior service.
Submersible Well Pumps
Submersible well pumps are among the most popular types of well pump services because they're hermetically-sealed and self-priming, making them last longer and operate more effectively than alternatives. Conversely, when problems arise with these units—such as a leaky gasket—they require a much more precise degree of repairs.
We have a depth of experience in working with submersibles and can alleviate problems quickly, to ensure the smooth functionality of your pump once again. When it comes to submersible well pump installation or well pump repair in Knox, IN, we're your foremost authority.
Constant Pressure Pumps
Used to increase the pressure of your well pump, constant pressure pumps provide that extra bump in power that many homeowners desire after experiencing low or lackluster water pressure in their home. Installing and maintaining these additions isn't a job for just anyone, however! The experts at Fletcher's Well Drilling LLC specialize in working with these units and can help you identify a need for them, as well as troubleshoot or repair them if there's an issue post-installation.
Contact Us
If you're faced with the prospect of getting new booster pump systems or are concerned about the need for well pump repair in Indiana, give us a call today to schedule an appointment. We can be reached at 574-946-7960; contact us today for well pump repair, water well services, and commercial well service today!