Water Well Drilling in Knox, IN
Fletcher's Well Drilling LLC has been a family-owned and -operated business in Indiana since 1996. We're proud to serve residential and commercial customers alike, and can provide solutions for new wells, replacement wells, water pressure problems, constant pressure pump systems and more. There's no well pump we can't install or service!
Comprehensive Well Drilling Services, Done Right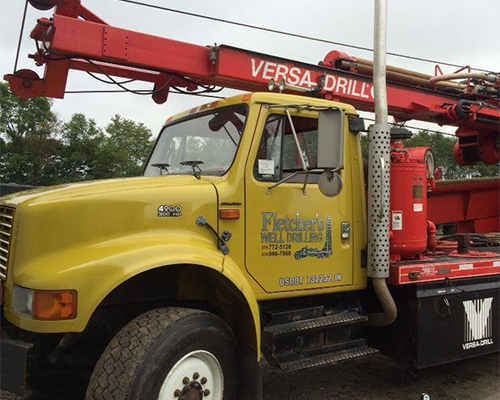 When it comes to wells, Fletcher's Well Drilling LLC is your foremost authority for service throughout Indiana. As our name implies, we started our business drilling wells, however over the decades that we've been in business, we've expanded our services to offer customers the whole package when it comes to well service in Knox, IN. Today, in addition to water well drilling, we're also pleased to offer submersible pump repairs, jet pump repairs and constant pressure repairs, among other critical services. From drilling the well, to installing the water lines, to installing the pump and servicing it, there's nothing involving your well that we can't help you with!
Ever since our early days of water well drilling in Knox, IN, we've worked to develop a rapport with our customers that lets them know they're in good hands when they choose us for service. Whether it's a brand new well installation or a routine inspection to make sure your pump is working properly and effectively, we want you to always trust our experts. We'll go above and beyond to earn your trust and in return, we'll deliver workmanship and services that are simply unparalleled by other well service providers. Take a look at just a few of the reasons our customers become customers for life:
We are professionally licensed, bonded and insured, for your peace of mind.
We offer 24-hour emergency services when needed!
We're members of the National Ground Water Association (NGWA).
We can service any pump, by any brand, to a superior degree of excellence!
We're happy to provide free estimates on all services to prospective customers.
Contact Us for a Free Estimate
Need well pump repair, commercial well service, and other water well services in Knox, Plymouth, Bass Station, or La Crosse, IN? Looking to have a brand new well drilled? Contact Fletcher's Well Drilling LLC today for a free estimate on services. We're happy to work with you!