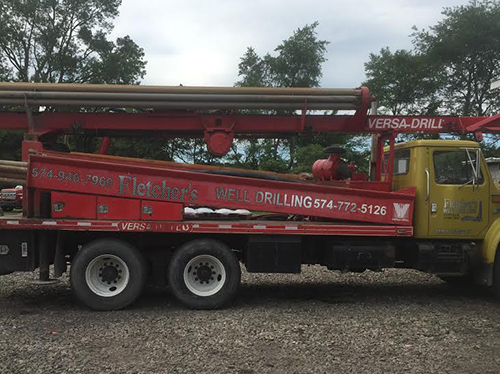 For our commercial customers, Fletcher's Well Drilling LLC is pleased to offer comprehensive commercial and agricultural well services to meet your unique demands for well drilling and maintenance. We understand the nuances that come with well drilling for commercial or irrigation purposes and make ourselves available to offer expertise and services designed around your needs.
Our commercial well service in Knox, Plymouth, Bass Station, and La Crosse, IN starts with the design and permitting of your well, which we have experience in handling to their fullest. We can even assist by contacting utility line locators before the drilling begins. When placement and validity of the well location are determined, we'll drill it to spec and ensure the casing process goes smoothly!
Once your well is drilled and cased, we can hook up your water lines. From provisioning for a commercial complex, to irrigating your agricultural property, we're ready to help you ensure your well is supportive of its end use.
Don't waste any time, call us today for commercial or agricultural well service in Knox, IN—whether you need a new well designed and drilled or you're experiencing complications with your existing well. Our experts have years of experience in servicing commercial and agricultural wells and are pleased to offer you an entire gamut of services to ensure the proper production and quality of your well at all times.
For more information about how we can assist you or to inquire about a specific commercial well service in Indiana, please contact us today by calling 574-946-7960. Contact us today for water well and well pump service!